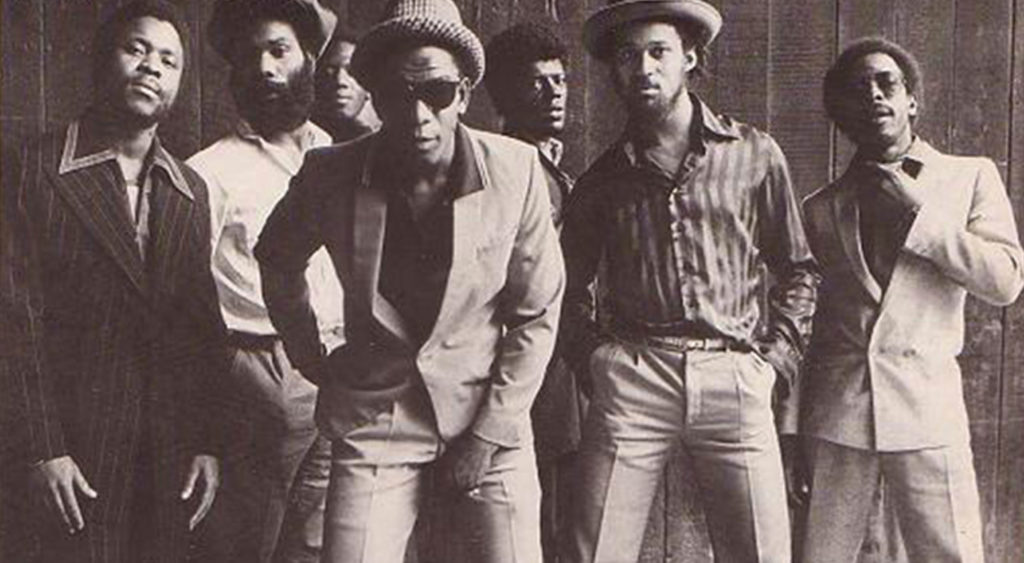 Matumbi formed in 1971 in South London, with a line-up of, Eutan Jones (drums), Dennis Bovell (guitar), Errol Pottinger (guitar), Eaton "Jah" Blake (bass guitar) Bevin Fagan (vocals), and Webster Johnson (keyboards).

In the early 1970s they acted as a backing band to touring Jamaican musicians.

In 1973, they opened for The Wailers at the Ethiopian famine relief concert in Edmonton, where much to their embarrassment they went down better than the headliners,

"The press thought we were much better, and we felt terrible because they were our heroes."Matumbi signed to Trojan Records, and had a major breakthrough in 1976, when their version of Bob Dylan's "Man in Me" became the biggest-selling UK reggae single that year.

Matumbi signed a deal with Harvest Records, and toured with Ian Dury & the Blockheads. Matumbi recorded two sessions for John Peel's BBC Radio 1 show in 1978. In the same year, they also recorded the theme song for the television series, Empire Road.

The group's debut album, Seven Seals, was issued in 1978, but their second album, Point of View, was a greater success, with the title track giving the band a top 40 hit in 1979. Further albums followed between 1980 and 1982.

Their last album, Testify, was recorded in Jamaica co-produced by Bevin Fagan and drummer Eutan Jones.